Why we moved from cost plus to fixed cost pricing
Cost plus and fixed price contracts are two types of construction contracts which are both used frequently for home remodeling and any kind of construction. Each carries its own advantages and disadvantages while generating numerous debates in the industry.
In this article, we will weigh the advantages and disadvantages of a cost plus contract and a fixed price contract in addition to discussing why we moved away from charging our clients on a cost plus basis.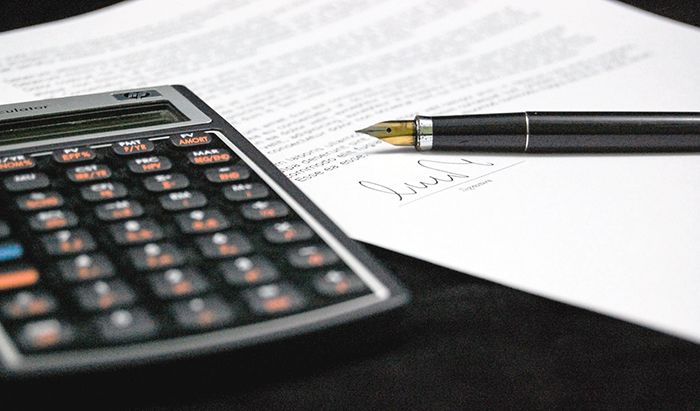 Cost plus contract
At Sanctum Design Build, we used to charge our clients with cost plus pricing (time-and-materials bids), which means that clients are charged the actual costs of the construction project plus a set percentage profit upon completion as a management and build fee.
Pros
The biggest advantage is the ease of calculation and more transparency of costs and fees; consequently there is no inflation of costs. Also, clients can liberally make scope additions, meaning more decisions can be made by clients during the building process. This allows for more input into the build process and purchases. Compared with fixed cost pricing, it's also much faster to change or implement a new idea or scope change.
Another big advantage is that since your contractor has less incentive to save the client's money and cut project costs, there are far fewer quality controls risks related to materials and labor. They are not incentivized to cut corners or hide potential problems as they stand to earn more money by being transparent with these items. With a fixed cost contract, there are many contractors that aim to keep the material costs as low as possible in order to make a profit on the work done.
For the contractors, cost plus pricing provides the advantage of guaranteed profit. Simply put, the more expensive the client's project costs, the more profit goes into their pockets.
Cons
Cost plus pricing is a pricing strategy that generally doesn't establish a price before the construction starts and clients are required to cover any cost. I mean, any cost, whatever it may be.
It's nearly impossible to pinpoint what the exact final cost will be and as a contractor you are taking on the risk of incorrect estimation or building cost overruns. Plus, when there's a contingency, such as mold, foundation problem, water leak, termite damage, electrical or plumbing code issues, etc, there may not be enough money in the budget for your project.
This can turn your dream home remodel plan into a disaster and turn what should be a great experience into a nightmare. In reality, some home renovation projects do get pretty ugly because of situations like this. In the end, some home renovation projects are only half completed before being abandoned to budgeting issues.
Another drawback of cost plus pricing is that there's no incentive for the contractors to control or monitor building costs. Clients pay for what they want, and the contractors make more money as you spend more money. It's not unfeasible for contractors to spend more than they actually should on building costs to increase their earnings.
Far too often this kind of working model turns the construction project management into a big unorganized mess. While it should be expediting things, it actually ends up slowing down the project and making things more difficult.
Fixed price contract
A fixed price contract is an agreement to complete a construction project at a set price, based on the contractor's experienced estimation. The cost of materials, labor, and profits are predetermined at the beginning to get as close to the actual cost of the project as possible. Regardless of the final cost of the construction project, the agreed fixed price up front will not change, excluding exceptional cases detailed in the contract. The allowance can only be changed if both parties agree to a scope change.
Pros
Fixed price pricing gives both the client and contractor a predictable cost of the construction project before the it starts. This offers financial stability for both during the length of the contract, and you can sleep much better knowing the final cost for you project won't suddenly become 20K more expensive overnight. In short, the final cost of the construction project is completely under control.
While planning the construction project upfront is much more time consuming, doing so means reducing the potential problems afterwards. Planning labor crews and ordering building materials is easier than cost plus contract model, and it certainly minimizes the potential chaos and cost overruns, as well as wasted hours. Being explicit and well-planned about the construction project management and scope will make finishing the project faster and smoother.
The contract builder in this case is looking to keep overall costs low with this method since he or she has also committed to a specific price. This can often translate into better costs for the client in addition to a smoother build process.
Cons
The estimation cost for the construction project is only perceived, and what if a greater contingency occurs? For contractors, if actual costs exceed estimated costs, they may take a huge financial hit. As a project manager, you need more experience to better estimate these situations and it can certainly be challenging and stressful bearing the risk of losing money in your business.
On the other hand, since the constructors' profit is not transparent, a bad contractor might be tempted to spend as little as possible in order to make more profit. Contractors are rewarded and earn profit by keeping the cost of the construction project down. Bad contractors might not tell you when they find hidden problems of your house, especially if they don't have a thorough contingency contract, in order to cut down cost and time.
Another downside is that clients don't always know exactly what they want in the beginning of the construction project. When you're discussing what they have in mind, articulating all their needs might be difficult for them due to lack of remodeling experience. If an experienced contractor can step in and ask the right questions, it's much easier for the clients to shape and form their ideas.
We have the solution
With over 30 years of successful residential remodel and renovation experience, we have built an unique process for our clients. At Sanctum Design Build, we use fixed price contract to help our clients having their dream home within their budget and timeline.
We establish a pre-determined fixed price based on our rich experience and our commitment to cost transparency, so that our clients won't be concerned with the end cost. In our contract, we always have a detailed plan and well formulated assumptions. Our professional team listens carefully to what our clients want and what they need, then drafts a clear scope of work that keeps everyone on the same page efficiently from the beginning of the construction project to the final stage.
We are confident in our ability and knowledge in home building to deliver and we always strive to both meet and exceed our client's expectations.
If you're planning on doing a residential construction project, whether in Atlanta or beyond, Sanctum Design Build is here ready to help. Feel free to contact us by email or give us a ring at (770) 777 0100 for more information. Looking forward to talking to you!