backyard resort
House by the Park
The homeowner's main desire was to enhance their outdoor lifestyle and increase the home's architectural interest. Limited property space, including a dense stand of trees, presented some challenges in meeting the homeowner's goal of a rustic-themed approach.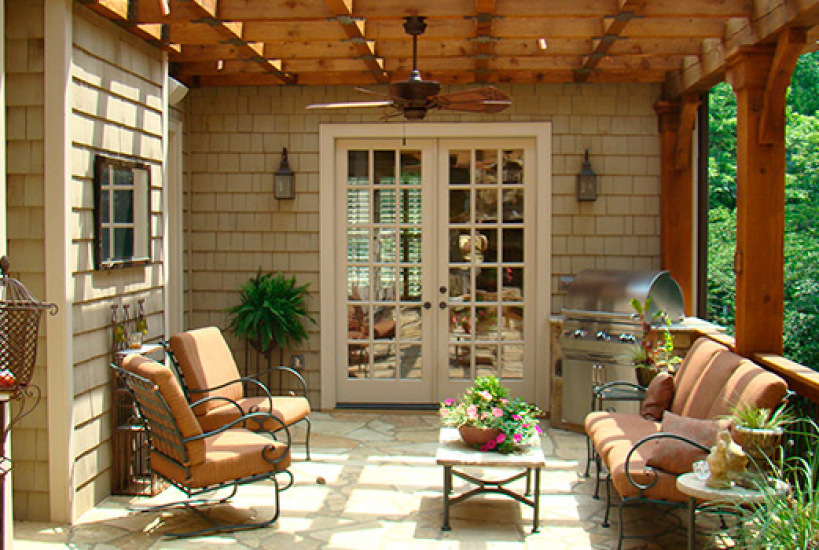 The Sanctum solution? Over-sized raised deck terraces, pergolas, fire elements, grilling, dining, lower stone terraces and gardens, combine to create ease of circulation throughout the exterior of the home. Sanctum's vision included generous use of materials to complement those already used on the home.
These added elements blend to create great new spaces for entertainment. The two-level deck and fire pit nestled close to a wooded area create a secluded nature space providing the desired rustic setting.