backyard resort
The Lakeside Retreat
The Lakeside Retreat is set amid the foothills of the North Georgia mountains on the shore of Lake Lanier. The comfortably appointed home serves as a family retreat, and is a rustic escape from the accelerated pace of Atlanta.
Inspired by the natural features of the property, the objective was to define and enhance the relationship with the surrounding natural environment while taking advantage of opportunities for the family to interact with the outdoors.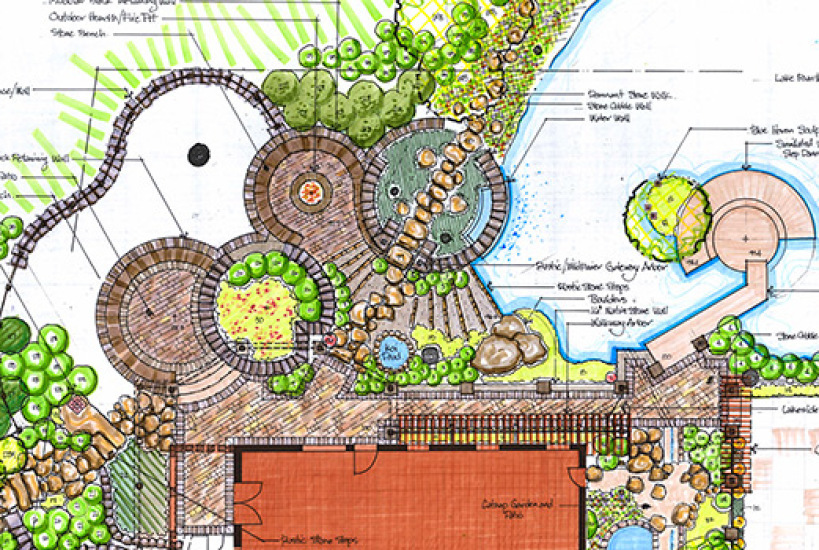 Additionally, the family wanted to ensure their property maintained a rustic, lake house feel that reinforced the casual living atmosphere. The quality of the existing environment coupled with vistas of the lake, playful terrain, an adjacent pond and diverse flora enhanced the opportunities for the property and gardens to be a journey full of exploration and adventure.